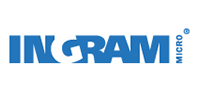 Ingram Micro Deployment Services
We provide our partner resellers with cost-effective, on-demand resources for national and regional rollouts projects. Using our nationwide network of technicians, we can help respond to your customer's project requirements regardless of skill set, location, platform, manufacturer or industry. We can provide a scalable, rapidly deployable workforce at multiple locations with a single point of contact for project management. We'll assemble a qualified team of experts to fit your project requirements and timeline to ensure the highest level of execution and support services.
Skilled technicians throughout the United States and Canada have installed over a half million devices at more than 100,000 sites.
Specialities
Point-of-Sale (POS) Equipment
Self Service Kiosks
Computers & Computer Systems
Wireless Systems including WiFi hotspots
Data/Electrical Cabling
Security Cameras & DVRs
Software Migrations
Digital Signage
Site Surveys
Resources
For additional details about Ingram Micro Deployment Services, Sign in to the Link portal.